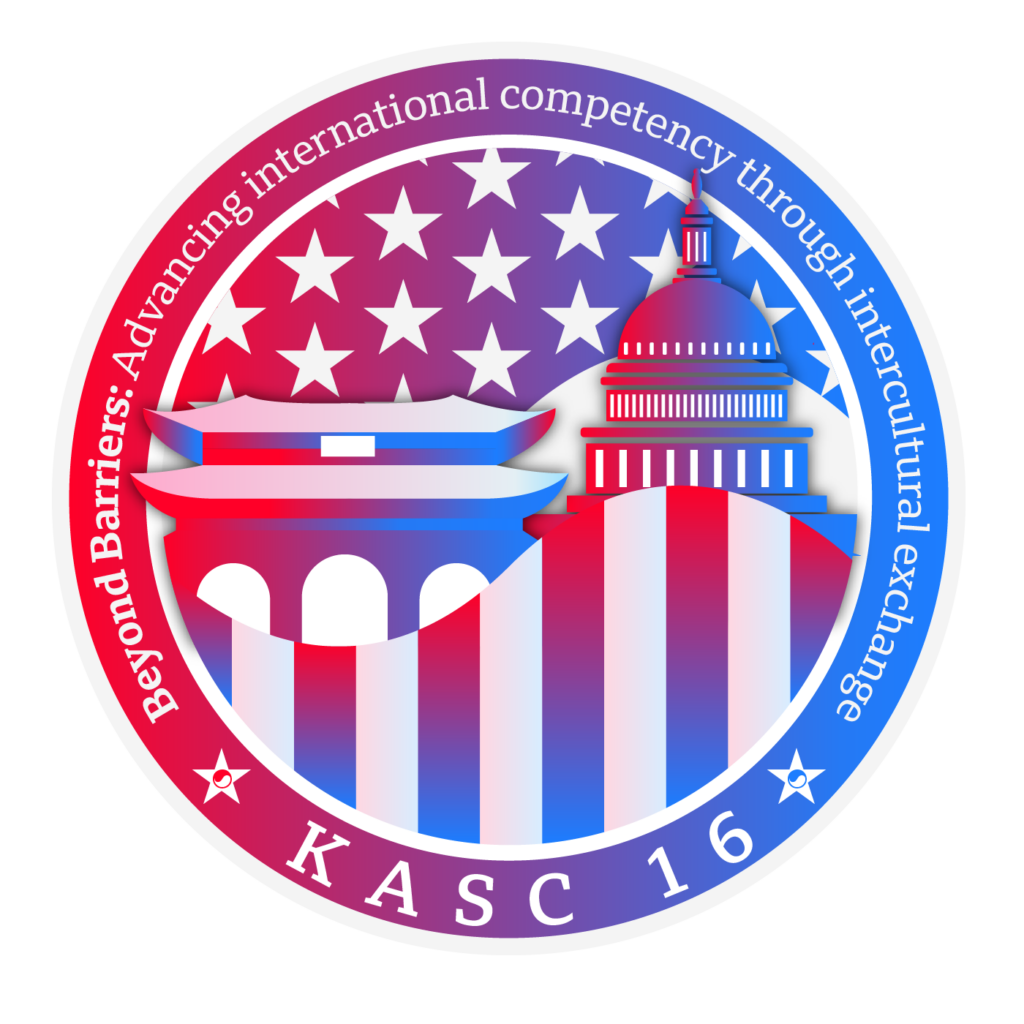 Application Due:
January 31st, 2023
---
16th KASC Applicant Packet
Download our Applicant Packet for more detailed information on eligibility and how to apply for 16th KASC's summer 2023 Delegation to Washington, D.C. and Seoul!
---
▶ Required Materials
University Transcript
Resume/CV
Letter of Recommendation or Personal Statement (Optional)
Application Fee: $20
▶ Application Period
Application opens on November 1st, 2022 at 23:59 (KST) / (EST)
Application closes on January 31st, 2023 at 23:59 (KST) / (EST)
▶ Conference Period
Online Orientation: July 5th ~ July 7th, 2023
In-person Conference: July 11th ~ July 29th, 2023
▶ Delegation Size
12 American Delegates and 12 Korean Delegates
▶ Official Language
▶ Participation Fee
$3,500(Includes various additional expenses such as international flight tickets, accommodation during the conference in Korea and the United States. The cost was reduced by $3,500 as a subsidy from ISC out of about $7,000.)
▶ Result Announcement
Applicants will be invited to interview or be placed on a waiting list within 2 weeks after submission
Applicants will receive an final result email on our decision within 2 weeks after the interview
Application will remain open until all 24 spots are filled.
▶ Contact & SNS
Recruitment Chair: hanwooljung.KASC16@gmail.com
Instagram: @kasc_usofficial
Please contact us via email or Instagram if you have any further questions!
---
A message from the 16th Korea-America Executive Committee:
Dear Applicant,
Thank you for your interest in participating as a KASC 16 Delegate!
This year, we are excited to announce that KASC 16 will be held in-person in the beautiful cities of Seoul, South Korea, and Washington DC, USA. We will travel with about 30 participants, including Executive Committee members. An invaluable part of KASC is the incorporation of academically enriching programming and cultural exchange between Delegates.
Those who are full-time undergraduate and graduate students studying in the United States and/or the Republic of Korea are eligible to apply to KASC 16. It is expected for applicants to have a genuine interest in the Conference, as we will turn our attention to various global topics, embrace cultural differences, and create global networks. Additionally, since the Conference will be in English, it is understood that all Delegates should feel comfortable using English to engage with the Delegation. The 16th KASC Executive Committee is looking for responsible, passionate, and collaborative applicants to represent Korea and the USA. With a strong Delegation, KASC intends to further its mission to develop the relationship between our two countries and improve our global society.
There will be many guest speakers for us to hear from who are famous and well-respected in their fields. These talks, along with EC planned exercises, will serve to provide a more diverse, intellectual conference for delegates to learn from and draw on when working with their roundtable groups. When it comes to the conference on-ground, roundtables will be designated to each delegate and will have a presentation on the last day of our conference, known as KASC's Final Forum. Of course, we will also have many friendship-building activities and visit many sites in Seoul and Washington DC!
With all of that being said, KASC offers the opportunity for participants to improve leadership and interpersonal communication skills with peers of different backgrounds. Delegates will also be able to practice their professional skills and cultivate academic interests. Therefore, we hope our participants make the most out of this KASC 16 experience and form global friendship during the concert.
We look forward to reading your applications!
Please do not hesitate to contact us if you have any questions about KASC 16!
Best Regards,
The 16th KASC Executive Committee
Contact information:
---