About our programs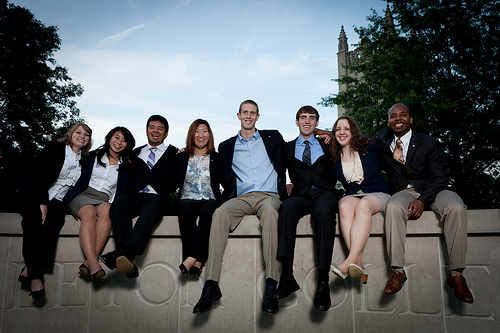 Institutions of higher education are invaluable to ISC programs. Each year, students from across the U.S., Japan, and Korea are competitively selected to represent their schools at the Korea-America Student Conference (KASC) or Japan-America Student Conference (JASC). Schools frequently support their students' participation through academic credit, scholarships, or grants.
If interested in hosting JASC or KASC, email jasc@iscdc.org or kasc@iscdc.org for more information.
Schools can become further involved by hosting KASC or JASC, as each month-long Conference convenes at four sites in the host country (which alternates each year—one year the Conference is hosted in the U.S., the next year, in the partner country). Not only students from the United States, but also international students have the unique opportunity to experience the academic resources and campus life of universities different from their own.
ISC is proud to have partnered with these U.S. schools, hosts of the student-led JASC and KASC.
Alaska
University of Alaska, Anchorage
Arizona
Arizona State University, Tempe
California
Mills College, Oakland
Occidental College, Los Angeles
Stanford University, Stanford
Stanford University, Palo Alto
University of California, San Diego
University of California, Berkeley
University of California, Los Angeles
University of Southern California, Los Angeles
Colorado
Colorado College, Colorado Springs
Connecticut
Yale University, New Haven
District of Columbia
The George Washington University
Howard University
American University
Georgia
Georgia Tech, Atlanta
Hawaii
Hawaii Pacific University, Honolulu
Tokai University, Honolulu
University of Hawai'i, Manoa
Illinois
De Paul University, Chicago
Lake Forest College, Lake Forest
North Central College, Naperville
Indiana
Earlham College, Richmond
Trine University, Angola
Kansas
University of Kansas, Lawrence
Kentucky
Berea College, Berea
Massachusetts
Boston College, Boston
Harvard University, Cambridge
Smith College, Northampton
Michigan
University of Michigan, Ann Arbor
Minnesota
University of Minnesota, Minneapolis
Carleton College, Northfield
Missouri
University of Missouri, Columbia
Washington University, St. Louis
Montana
Rocky Mountain College, Billings
University of Montana, Missoula
North Carolina
Duke University, Durham
University of North Carolina, Chapel Hill
Wake Forest University, Winston Salem
New Jersey
Princeton University, Princeton
New York
Columbia University, New York
Cornell University, Ithaca
Ithaca College, Ithaca
New York University, New York
Ohio
Oberlin College, Oberlin
Western College For Women, Oxford
Oregon
Linfield College, McMinnville
Reed College, Portland
University of Oregon, Eugene
Pennsylvania
Bryn Mawr College, Philadelphia
Eastern College, Philadelphia
University of Pennsylvania, Philadelphia
Tennessee
Middle Tennessee State University, Nashville
University of Tennessee, Knoxville
Texas
University of North Texas, Denton
Southern Methodist University, Dallas
Virginia
College of William and Mary, Williamsburg
Washington
Evergreen State College, Olympia
Seattle Pacific University, Seattle
University of Puget Sound, Tacoma
University of Washington, Seattle
Wisconsin
University of Wisconsin-Madison