The remarkable sponsorship that sustains our programs is possible in large part to the generosity of alumni, corporate partners, and foundations. Our supporters believe deeply in the importance developing knowledgeable, creative, and compassionate leaders in the U.S., Korea, Japan, and China
ISC is grateful for the support of our corporate sponsors and program funding partners for their vision and generosity in supporting our programs over the last three years: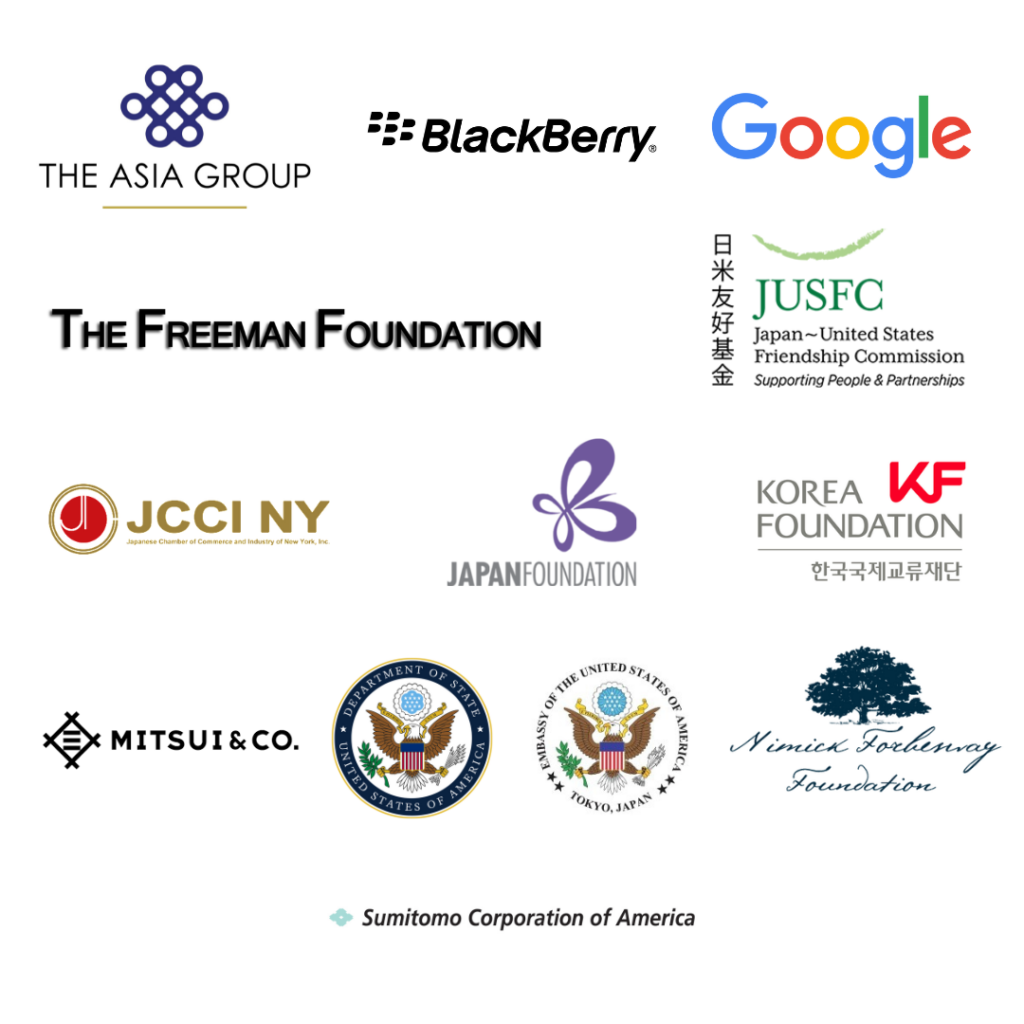 For a full list of supporters for the Summer 2023 conferences visit: JASC 75 | KASC 16 | ChASC 3
Thank You, Scholarship Donors for the 2022-2023 Plant a Diplomatic Tree Scholarship Fund
Through your contributions, we raised $16,920, supporting 1 participant in each of our three student conferences! Thank you to all of our supporters who generously donated to the 2022-2023 Plant A Diplomatic "Tree" Campaign!
We would like to recognize the Murray family for their generous donations in honor of the memory of our late board chair Kristy Murray Holch, the ISC board members for their generosity, and all the alumni whose donations are paying it forward to the next generation.
Our gratitude to:
Karen Abrams
Susie Allen
Bill Breer
Robin Berrington
Greg Caimi
Emma Chanlett-Avery
Heather Conahan
Regina Dull
Julie Fields
Leah Flake
Tomohiro Kitazawa
Stanley Kober
Ashley Lam
Robbi Marmur
Marlene Mayo
Douglas & Helen Murray
Hugh Murray
Ronald Ohata
Alexander Pryor
Ken Schwarz
Nancy Silverman
Bahia Simons-Lane
Joshua Turner
Kurt Tong
Akio Wada
Naoki Yoshida
and all of our Anonymous Donors!