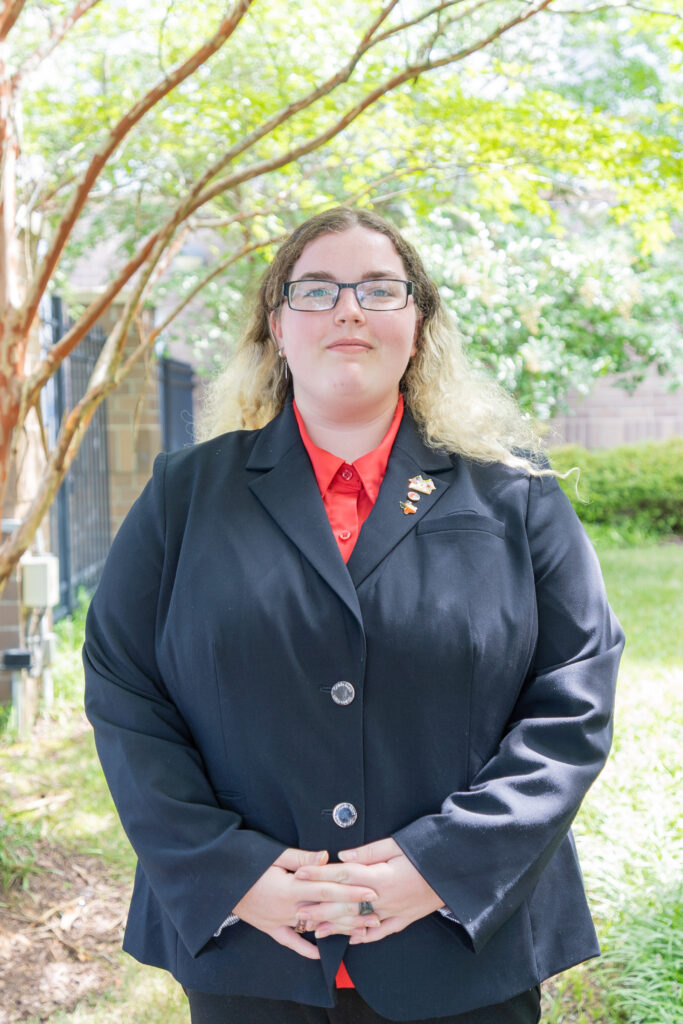 Krislyn Massey is the JASC – Advisor Intern for International Student Conferences (ISC). She was an American delegate in the 74th Japan-America Student Conference (JASC) and was then elected as the Recruitment Co-Chair for the 75th JASC from 2022-23. She worked with other 75th JASC Executive Committee members to organize the first in-person conference since the COVID-19 Pandemic with a theme of "Foundations: Laying the Groundwork for Bilateral Reflection and Reimagination." Affirming the values of ISC, the 75th JASC aimed for delegates to remember how long the relationship between Japan and the United States was, along with how it could develop more in the future by strengthening the bilateral relations between the two. Where the road began is just as important as where it leads to.
Krislyn Massey is currently pursuing a double B.A. in International Studies: National Security and Diplomacy along with Japanese at the University of North Texas. She has gained certification in Advanced Dispute Resolution and seeks her Global Studies certificate before she graduates in Spring 2024. After, she hopes to pursue a dual Masters degree at University of Tokyo or closer to home.
As the JASC – Advisor Intern, Krislyn is excited to encourage more people-to-people diplomacy and academic discourse while she continues supporting ISC and the 76th Japan-America Student Conference; which is currently accepting new delegates for a conference in Los Angeles, New Orleans, and Washington D.C next August in 2024.
You can contact her at kmassey@iscdc.org.