Korea-America Student Conference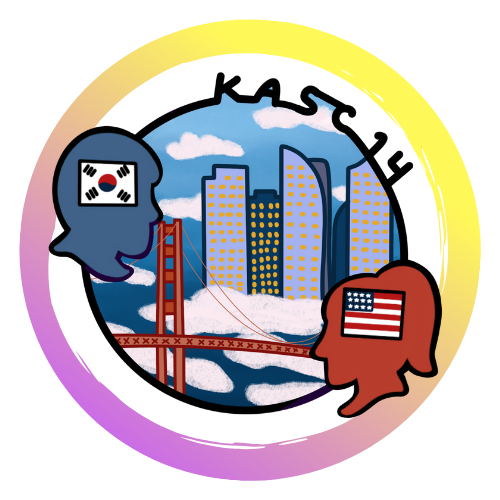 The 14th annual Korea-America Student Conference will be held in the United States and South Korea. The Conference will consist of weekly Virtual Programming that will tentatively be held from the week of May 17th to the week of June 14th. The three-week, In-Person Conference portion will take place in Busan and Seoul, South Korea and San Francisco, California, from July 8th, 2021 to July 30th, 2021.
The theme of the upcoming conference is "People to People: Building our Present and Future through Intercultural Lenses". The Virtual Conference will consist of virtual presentations from experts from various fields of academia, business, and politics. There will also be full delegation discussions and small group RoundTable discussions.
For the In-Person Conference portion, delegates will first travel to Busan and Seoul for academic and cultural experiences. They will then travel to San Francisco. Over the course of three full weeks, delegates will have the unique opportunity to engage in academic, cultural, and professional exchange in South Korea and the United States. They will participate in lectures, seminars, roundtable discussions, networking events, and cultural activities alongside their peers.
Throughout the conference, delegates are to discuss, explore, and collaborate on several pressing bilateral and global topics with specific relevance to both the US and ROK. Delegates will then present their joint solutions to a panel of experts and the general public at the conclusion of the conference.
KASC seeks to achieve a diverse delegation, and all majors and academic levels are welcome to apply. The official language of the conference is English. No prior experience with Korean Studies or Korean language is necessary.
Follow our Social Media pages for updates on this year's Conference:
Instagram: @kasc_usofficial
Facebook: @KoreaAmericaStudentConference