The Japan-America Student Conference (JASC) is a student-led exchange program, initiated in 1934 by university students concerned by the breakdown of bilateral relations prior to the Second World War. Today, an equal number of students from the U.S. and Japan are competitively selected each year to spend one summer month together, studying and analyzing Japan-U.S. relations while visiting four diverse regions in the host country. JASC alternates its host country every year, emphasizing the personal connections between two distinct cultures gathered together in one place.
The Japan-U.S. relationship is long-standing, but each JASC is innovative and new. By exploring this relationship on multiple levels (e.g. politics, trade, culture, news media), students gain knowledge and confidence to discuss, debate, and co-create bilateral and international relations.
A unique feature of JASC is that students organize each Conference, working together across the Pacific throughout the academic year. They also host Roundtables during the Conference, discussing important issues outside the traditional classroom with other students from across the globe.
In this time of global challenges, the Japan-America Student Conference stands out as a shining example of how close interaction between youths of different cultures can build a solid foundation for future friendship and cooperation.

His Excellency Ryozo Kato
Former Ambassador of Japan to the U.S.
These experiences provide a foundation for cultural sensitivity and global awareness–and a forum for the open exchange of ideas. More importantly, the intense experience of living and working together encourages mutual appreciation among delegates, promoting lasting friendships that will further strengthen ties between the U.S. and Japan.
The participation fee for attending JASC is $3,500. This fee covers during-trip (including to and from Japan) airfare, ground transportation, housing and board, and all conference-related activities for the entire month-long conference. Please contact jasc@iscdc.org for questions.
JASC 75
Foundations: Laying the Groundworks for Bilateral Reflection and Reimagination.
Sites: Tokyo, Kyoto, and Nagasaki.
American Orientation Site: Los Angeles.
For more information about the current JASC use the menu at the top or visit JASCUS.org.
JASC Japan
For information in Japanese or more details on how to apply to join the Japanese delegation, please visit our Japan partner's site at https://jasciec.jp/.
About JASC
Supporters
Thank you to the generous supporters of the 75th Japan-America Student Conference: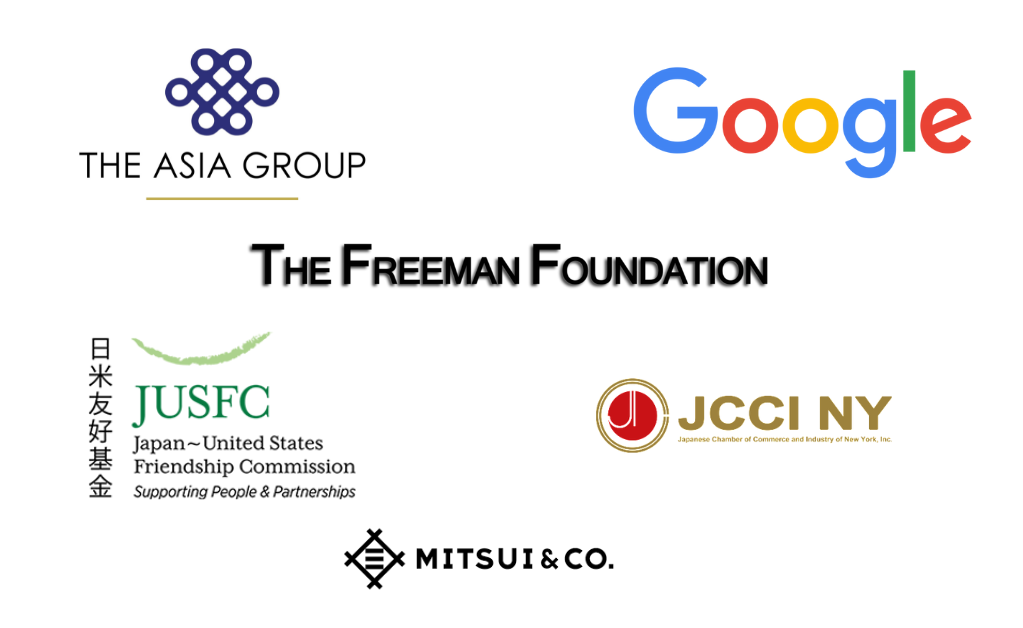 Scholarships Provided by:
Colgate University
International Student Conferences Plant a Diplomatic Tree Scholarship
George Mason University
University of California – Berkeley
University of Hawaii – Mańoa
University of Wisconsin – Madison