Locations:
New York City
Washington, D.C.
Seoul
Application Due:
December 23rd, 2023 @ 23:59 ET
Join the 17th Korea-America Student Conference as we travel to New York City and Washington, D.C. in the United States, as well as Seoul in South Korea! We will begin KASC 17 with an online orientation to officially open KASC, reveal delegates' assigned roundtable and family groups, discuss travel logistics, and prepare all delegates for possible culture shocks and social norms when visiting each other's respective countries. Korean delegates will gather in Seoul before flying out to Washington, D.C. where they will meet American delegates for the first time. After our time spent in America, all KASC delegates will then board a flight to Seoul, South Korea and spend about a week in the megacity.
We are very excited to embark on this experience, and invite you all to be a part of the KASC experience!
---
Washington, D.C., USA
Our first KASC 17 destination will be none other than the United States' capital, Washington, D.C. This sister city to Seoul is located on the northeastern coast of the United States found on the east bank of the Potomac River between Maryland and Virginia. It is known worldwide as an international center for diplomacy with more than 170 embassies and international cultural centers. Being the federal District of Columbia, it is the central hub for politics and was given land separate from any other state to serve as its own entity.
Washington D.C. is home to the three branches of American government: Congress (legislative), the President (executive), and the Supreme Court (judicial). Washington D.C. was named after George Washington – one of the founding fathers of the United States, the first president, and also the face on the one dollar bill! Since the capital is one of the most visited destinations in the States, it has a lot to offer both historically and professionally. There are also a lot of live street performances, art attractions, and food trucks to make sure that all travelers enjoy their time in the city.
Here delegates will have a week to explore much of America's founding through various academic, professional, and interactive activities. For instance, D.C.'s world renowned Smithsonian Institution consists of 17 museums, galleries, and a zoo that reflect the history, art, science, and culture of America. In addition to museums, there are many world-famous monuments and memorials. The Washington monument, built to convey respect for the nation's founding father, towers 555 feet and was once the tallest building in the world. Likewise, the Martin Luther King Jr. memorial impressively honors the minister and activist who played a key role in America's Civil Rights Movement around the time of the 1950s. Another great site to visit is the commemorated memorial for Korean War Veterans. At this site, delegates can learn and reflect about the United States and South Korea's past ties and current relations. Close by, Annendale is considered D.C's "Koreatown" where many Korean generations and immigrants have congregated to establish a community near and around the city.
KASC intends on capturing a holistic experience while in Washington, D.C for our delegates. You can expect activities such as visiting congressional institutions, learning from museums and public centers, and enjoying quality time with friends during social excursions during the D.C. portion of KASC 17.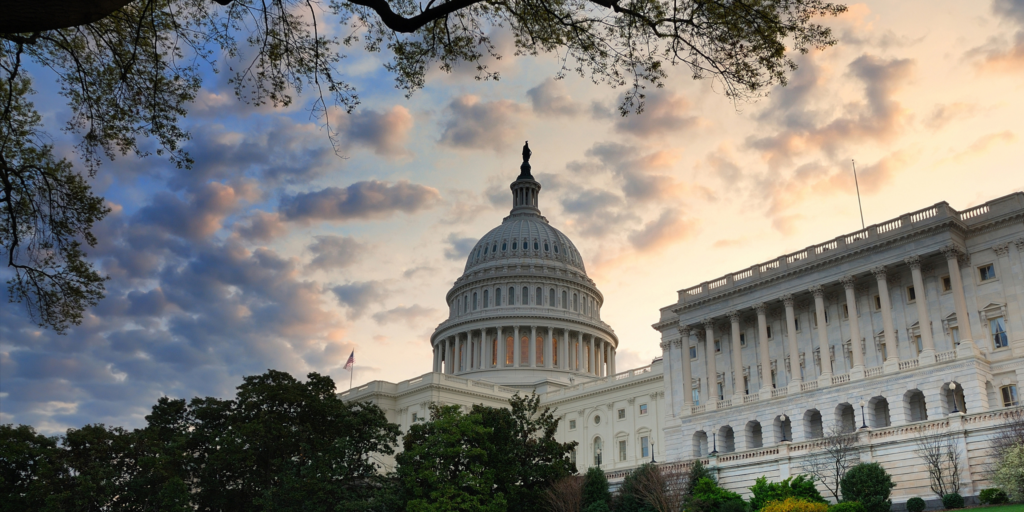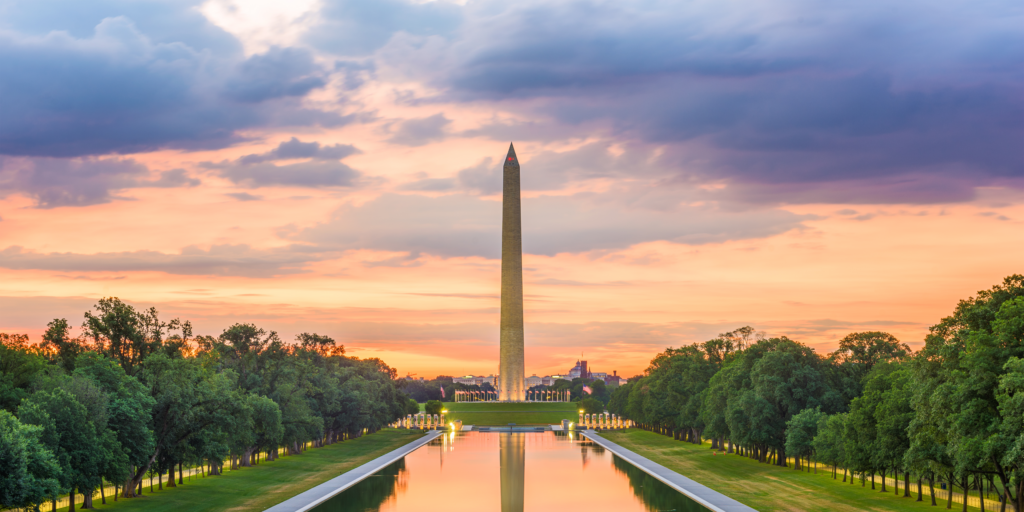 New York City, USA
Traveling upwards on the East Coast is KASC 17's second destination: New York City, otherwise known as the city that never sleeps. Being a jack-of-all-trades, New York City is a multifaceted powerhouse – home to many blockbusters, cultural landmarks, and world-renowned universities. New York City comprises five boroughs: Brooklyn, the Bronx, Queens, Staten Island, and at its core stands Manhattan, a global metropolis rich in history and culture. With over 400 colleges and universities – including New York University, Columbia University, and Fashion Institute of Technology – New York's education system suits the needs for students with any and all interests. Along with its strong academic background, New York has been the forefront for American culture for many years and enjoyed by many throughout the world, such as their show-stopping Broadway shows, 'name-brand' delights including the New York cheesecake and New York-style pizza, and the symbol of freedom and opportunity, the Statue of Liberty.
In regards to our delegates, New York offers a dynamic platform to address its RoundTable topics comprehensively and also provides a plethora of cultural/academic programming events. The city's thriving arts and media scene allows delegates to witness firsthand the creative outlook many ambitious creators have taken through a visit at the Museum of Modern Art (MoMA). The Financial District and legal institutions provide an ideal setting for exploring business, law, and global diplomacy, with opportunities to visit Wall Street, attend lectures on international trade, and engage with legal professionals. New York's global political significance is evident through visits to foreign consulates and participation in diplomacy simulations, while the United Nations headquarters offers a unique setting for examining international relations. The city's commitment to sustainability and innovation provides a backdrop for discussions on the environment and technology.
Celebrating the final days in America, future delegates will be able to partake in the annual celebration of America's Independence Day, shown through a dazzling display of fireworks across the New York skyline!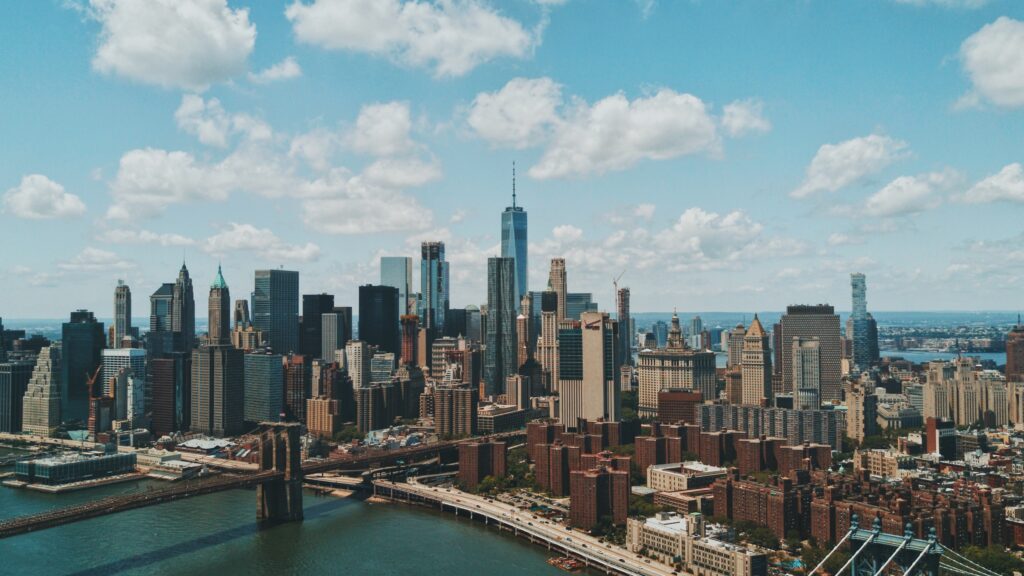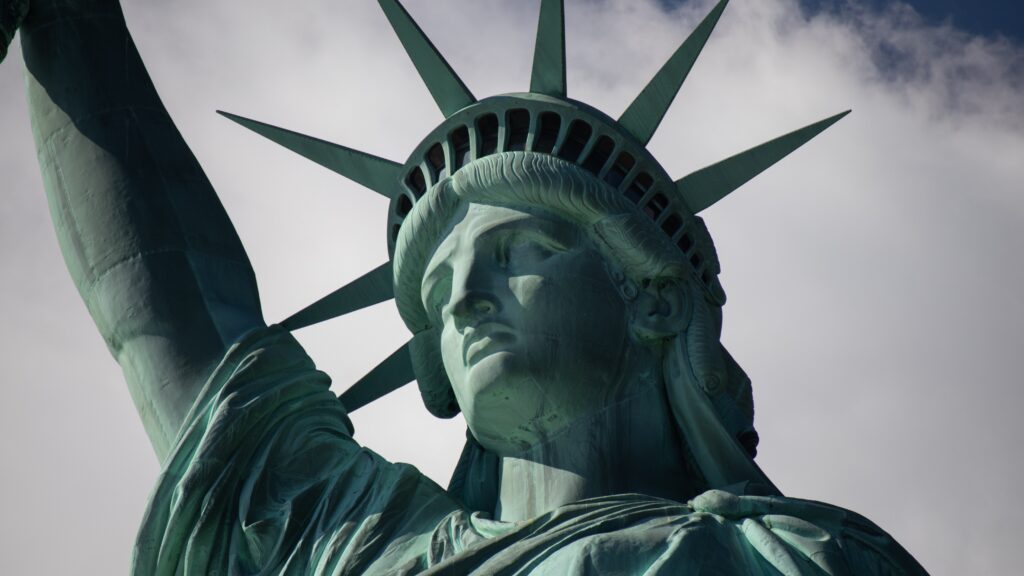 Seoul, South Korea
Seoul, the capital of Korea, is a megacity with a population of about 10 million. Currently, Seoul is attracting attention from many domestic and foreign tourists as it serves as a cultural center not only in Korea, but around the globe due to the deep-rooted tradition and recent popularity of K-Culture.
Given Seoul's rich history, the city is filled with distinguishable architecture and heritage sites. There are royal heritage sites like Gyeongbokgung Palace, Changdeokgung Palace, and Changgyeonggung Palace. Nearby, Bukchon Hanok Village is a famous destination for both Korean and foreign tourists due to its traditional architecture juxtaposed with the modern urban environment. Additionally, there are many modern attractions like Namsan Tower Observatory, Namdaemun marketplace, and the Han River. In short, these are a few of the must-visit places when people come to Seoul. With this collection of must-visit places we can experience royal, traditional, and modern culture in Seoul together.
Due to the prevalence of the Korean Wave, or Hallyu, perhaps you already recognize Seoul. For instance, Seoul was one of the filming locations for the 'Avenger: Age of Ultron' film in 2015. In the movie, there were many famous locations including Mapo Bridge and the 63 Building shown to highlight the beauty of Korea's capital. Furthermore, there are many entertaining K-Culture sites such as K-Drama filming sets and HYBE INSIGHT, which is a well-known BTS museum. So, whether it be riding attractions at Lotte World amusement park, hiking up Namsan Tower to lock one's token of love, or simply cafe hopping around Seoul, there is much to see and do in the megacity!
In addition to these cultural sites and sightseeing, Seoul is well-known for its business and technology sectors. There are many international corporations headquartered here like Samsung, LG, Hyundai, and numerous others. The city's internet and Wi-Fi connection speeds as well as top-notch public transportation systems mirror this focus on technology as they are some of the fastest and convenient in the world. South Korea, and Seoul subsequently, is a rapidly rising player in global affairs as we can see from their involvement in international issues. For example, the United Nations Office of Sustainable Development is located in the Gyeonggi province and many embassies were constructed directly in the city limits of Seoul.
During the final days of our conference, we will hold our Final Forum presentations in-person at this site before reflecting on the entire conference as a whole.