Jennifer Lam
13th KASC Treasurer
Colorado College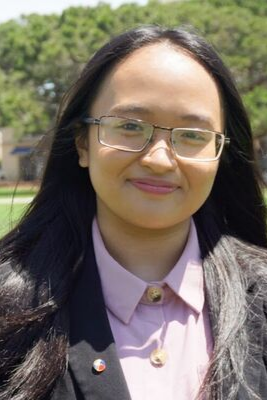 Greetings future KASCers!
My name is Jennifer Lam and I will be serving as Treasurer for the 13th Korea-America Student Conference. I am currently a sophomore attending Colorado College with intentions to major in Biochemistry and minor in Mandarin Chinese. When I am not in the classroom, you can find me choreographing moves in the dance studio or swimming laps at the swimming pool.
I am a strong believer in the concept of global citizenry. It is the idea where before we align ourselves to a national identity, we are first committed to the betterment of humanity⁠. Part of the reason that I applied for KASC 12 was to develop a better understanding of US-ROK relations and its implications in a globalized world. From discussions on K-pop as South Korean "soft-power" to the North Korean refugee crisis, I went away with a different world view than when I started. The workshops, speakers, and excursions were all essential in broadening my understanding of the world.
Moreover, the friendships and interactions that I had, helped foster global awareness and dialogue. In many of the workshops we had, we were tasked to think and come up with solutions to the world's toughest problems. Although the answers weren't clear, this conference provided a platform where we can discuss such solutions. After the conference, I am emboldened to imagine a life where I can make a difference on a global scale.
Along with my fellow executive members, I am looking forward to helping create a conference that you will remember for years to come!