Jihea Choi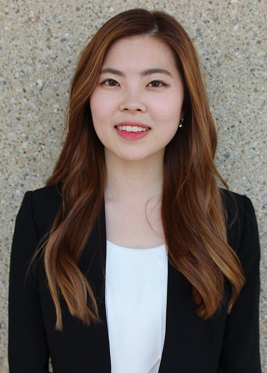 Kangwon National University
Secretary, Korean Executive Committee
Hello Fellow KASCers! My name is Ji Hea Choi. I am the Korean Executive Committee Secretary as well as the leader of the "Education" roundtable for the 9th KASC. I am currently a senior at Kangwon National University, and I study English Language and Literature.
This summer as a Korean delegate for 8th Kasc was a life-changing experience for me. Before the conference started, I expected this to be one of my best experiences, and my month journey convinced me that it really was. Meeting nice new people who are very passionate, listening to lectures from great professionals and doing lots of research for our roundtable discussions constituted a great part in my life. I am 100% sure that this precious summer time was the busiest and the most productive moment in my college life. The schedule was hectic, and sometimes I didn't get enough sleep, but I can say that I learned, felt and grew a lot through this experience.
I hope the 9th KASC delegates have a similar depth of experience or even a more amazing one next summer in Korea. Don't miss your chance to see a new world and come out of your comfort zone!