Edgard Elizarraras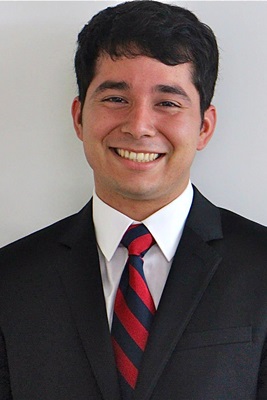 University of California, Santa Cruz
Vice Chair, American Executive Committee
My name is Edgard Elizarraras, and I'm the Vice Chair of the American Executive Committee as well as the leader for the Business and Society Roundtable. I'm currently a Senior at University of California: Santa Cruz studying Sociology. I've always lived in California and have been fortunate enough to grow up in both the Northern and Southern regions of such a large and diverse state.
At school, I have served as Secretary and Treasurer for the Korean American Student Association as well as PR for the Northern California Korean College Student Association (NCKCSA) which is a growing student organization that consists of 5 different Universities within the Bay Area. Involvement in these organizations has allowed me to create a quarterly Korean Language group led by undergraduate and international students since Santa Cruz is the only UC that doesn't have Korean-related courses.
On my spare time I enjoy reading books like 1Q84, watching foreign films, people watching, and kayaking. KASC has been one of the best experiences that I've had so far. The conference allowed me to travel abroad for the first time and has given me the opportunity to reflect on the things I find interesting and important in life. Although it might seem intimidating having to meet new people from around the U.S., let alone Korea, one definitely gets to experience what it's like to work alongside people with varying points of view. You will be able to test your strengths and limitations. This year's 7th KASC will definitely be something to look forward to. Hope to see you there!