The 74th American Executive Committee
From its origin, JASC has been organized by university students who are interested in global and bilateral issues facing the U.S. and Japan. This tradition of student leadership has endured more than 86 years and is maintained through Executive Committees.
Each year, JASC's Executive Committee is comprised of unto eight students representing the U.S. and up to eight students representing Japan. Elected by fellow delegates, Committee members work jointly across the Pacific to create and implement the next JASC.
Throughout the year, members of the American Executive Committee are supported by International Student Conferences in Washington, D.C. Similarly, members of the Japanese Executive Committee are supported by International Education Center in Tokyo.
74th JASC American Executive Committee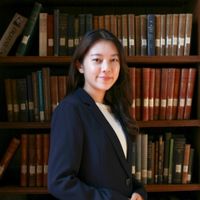 Kaede Ishidate
Vice Chair
Harvard University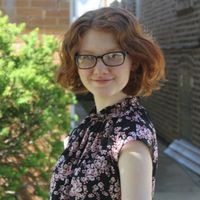 Lainie Ackatz Young
Carnegie Mellon University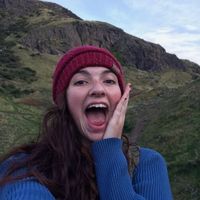 Eden Davenport
Lesley University
Introductions
Dylan Cain
Email:jasc74.dcain@gmail.com

Hey there! My name is Dylan Cain (He/Him/His) and I am the American Executive Committee Chairman for JASC 74! I am currently a junior at Duke University, majoring both in Visual Arts and Japanese (with a minor in film!). Outside of schoolwork, I am also the Creative Director for Duke Inside Joke, an on-campus sketch comedy group. Additionally, I occasionally help out with small-scale film shoots done by fellow students. After college, I hope to work more on my artistic ability and possibly start a career in the film or animation industry. In my free time, I like to draw, play video games, and watch anime.

With JASC 74, I hope to provide both American and Japanese delegates with a fully enriching and rewarding experience as we travel across the nation and have many different experiences through the conference. I had a great experience as a delegate during JASC 73, and I want to pass that down to the next batch of eager students. With this next conference being fully in-person (fingers crossed), I will do what I can to foster the collaborative and cooperative nature of the conference without the limitations of a screen or time zone differences. Through JASC, I was able to do many things that I never would have expected myself to do before entering the conference, and I have certainly become a better person because of it.
Back to Top
Kaede Ishidate
Email:jasc74.kishidate@gmail.com

Hello! My name is Kaede Ishidate (She/Her/Hers) and I am the Vice Chair of the American Executive Committee for the 74th JASC. My ethnicity is Japanese but I was born and raised in Massachusetts, and I am now a junior at Harvard College studying Government and East Asian Studies with an interest in international relations and Japan studies. On campus, I am a cellist in and the Creative Director for the Harvard-Radcliffe Orchestra, as well as an associate for the Harvard College Japan Initiative. Off campus, I am also an intern with the State Department's Virtual Student Federal Service, working for EducationUSA in the Northeast Asia Pacific region. In my free time, I love to play, listen to, and talk about music, eat good food, watch Studio Ghibli films, and going through my self-care routine at the end of a long day!

Before JASC, I -- as was true for many of us -- had spent almost a year and a half studying and attending classes remotely from home. During this time, I had found it difficult to find and connect with a community of peers who had similar goals that they were working toward, both academically and professionally. However, I found exactly that at JASC, as all of my fellow delegates were similarly interested and passionate about US-Japan relations and intercultural exchange. If you are interested in engaging in discussions on global topics, meeting students from a diverse array of backgrounds, expanding your horizons, or all of the above, please consider applying to JASC 74! We have high hopes that it will surely be an experience of a lifetime.
Back to Top
Ivy Sun
Email:jasc74.isun@gmail.com

Hello! My name is Yixuan Sun (She/Her/Hers) - please feel free to call me Ivy. I am a sophomore at Duke University, studying Japanese Language and linguistics while pursuing the pre-health track. I grew up in Beijing, China, and moved to Virginia when I was in middle school; so I am taking the "foreigner" position in JASC 74 Executive Committee. I am currently enrolling in a professional school in Japan to receive the training for becoming a voice actor. In the meantime, I study how to act and narrate in Japanese. It is my pleasure to serve as an American Executive Committee member for JASC 74. I am the liaison between the American and Japanese Executive Committee members.

JASC 73 has provided me with a desirable environment for cross-cultural exchange and conversation this year; it is my goal to pass on such an environment to students next year in JASC 74. People I met at the conference are the most valued part of this three-week experience for me. I really enjoyed working with my colleagues during JASC 73 and was largely motivated by them to serve as an Executive Committee member for JASC 74 to continue our journey together. With this being said, I hope JASC 74 can restart both the actual, in-person conference and our passion toward the U.S. and the U.S.-Japan communication, after being separated for two years due to the pandemic.
Back to Top
Lainie Ackatz Young
Email: jasc74.lackatzyoung@gmail.com

Hello everyone! My name is Lainie Ackatz Young (She/Her/Hers), and I am a sophomore at Carnegie Mellon University studying Psychology with a minor in Japanese. I am excited to be a part of the JASC 74 Executive Committee! I was raised in Chicago, IL, and I started studying Japanese in high school, where I had the opportunity to travel to Japan twice. I liked Japanese so much that I decided to continue studying it in college, leading me to hear about JASC for the first time. Beyond school work and JASC, I recently joined my school's fencing club, and I play guitar; I also love listening to music and spending time with friends. My interests include storytelling, art, history, social justice, and psychology.

I applied to JASC 73 as a freshman in the midst of the pandemic. I had never even heard of JASC until the professor of my Japanese course forwarded me and my peers an informational email. As I read through the provided slides, I was filled with excitement; I knew then that JASC 73 was something I wanted to do. Fast forward a handful of months, I was admitted to JASC 73 as a member of the Education and Identity Roundtable. I loved the discussions we had as a group even before the conference, and I found myself surrounded by amazing, thoughtful people. Even though I became nervous as the conference approached, when I arrived, I realized there was no reason for me to be. All of my fellow delegates welcomed me, and I can truly say that it was an honor to participate in the multitude of lectures, forums, discussions, and excursions with them. I hope to treasure those memories for a long time, and I am thrilled that I get to make more in the coming year as a member of the Executive Committee for JASC 74
Back to Top
Risa Mori
Email:jasc74.rmori@gmail.com

Hello everyone! My name is Risa Mori (She/Her/Hers), and I am honored to serve as one of the 74th Executive Committee members for this historic conference. I'm a third year at University of California, Santa Barbra majoring in Communication and minoring in Asian American Studies. I was born in Japan, raised in Northern California, and now attend school in Southern California! Outside of school I love hanging out with friends, watching TV/anime, attempting to cook, and sitting in cafes for prolonged periods of time.

As a delegate entering last year's 73rd JASC, I was attracted by the prospect of traveling and learning about different cultural perspectives. I discovered that JASC was not only intellectually enriching, but also personally fulfilling. Throughout the three weeks, my thoughts and ideals were challenged repeatedly by the programming and the conversations I had with other participants. Serving on the American Executive Committee for the 74th JASC, my mission is to pour everything I have into making this year's conference truly unforgettable. Can't wait to see you next summer!
Back to Top
Eden Davenport
Email:jasc74.edavenport@gmail.com

Hello, everyone! My name is Eden Davenport (She/Her, They/Them), and I am currently a junior at Lesley University in Cambridge, Massachusetts. I have always been interested in US-Japan relations as my father grew up in Okinawa, Japan, in a family with both American and Okinawan cultural roots. Growing up in a cross-cultural environment allowed me to view the world in a much broader way and led to my passion for studying international affairs, cross-cultural communication, and indigenous rights. When I'm not working on JASC, I'm typically sitting in a park reading or writing, learning a new language, or creating art.

I applied to JASC 73 to further my understanding of how Japanese college students view the complex history between Japan and Okinawa, as well as understanding the impact of US military interests in Japan. I am interested in understanding the dynamic between minority groups in Japan and seeing how their struggles relate or differ from those in the U.S., particularly when it comes to indigenous cultures. Through this conference, I was able to gain first-hand perspectives and contacts with students in Japan and understand their way of viewing the world. This was the most valuable part of the conference for me, as I now have friends from Japan with whom I can discuss ideas and learn from their interests. I am looking forward to seeing new delegates connect and engage with each other at this next year's conference. I'm excited to plan activities that challenge our ways of thinking, encourage collaborative and innovative projects, and engage the potential of future delegates to pursue their passions, too!
Back to Top
Wren Markley
Email:jasc74.jmarkley@gmail.com

Hello! My name is Wren Markley (They/Them, He/Him), and I am a 3rd year Japanese Language and Literature major at Washington and Lee University. Though it may seem strange, I did not actually start studying Japanese until college, but I instantly fell in love with the language and culture, and the rest is history. When I don't have my nose stuck in another novel, you can find me playing video games, folding origami, or trying my hardest to not mess up making mochi for the 50th time.

I applied to JASC 73 because I wanted to get more perspectives from people my age on current issues, and I ended up meeting so many wonderful people that I just couldn't let my involvement end at those three weeks, so I decided to run for an EC position. I am hoping that I can give that same experience to the JASC 74 delegates, and in particular I consider it my goal to make sure everyone knows that they have a place here and that they belong. Really, if you have a passion in this world, please apply! I cannot wait to meet all of you!
Back to Top