Katherine Jordan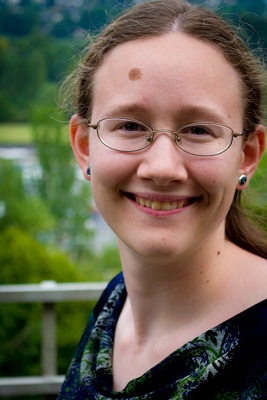 Wellesley College
Hello everyone! I am Katherine Jordan and am currently a sophomore at Wellesley College in Massachusetts. I plan on majoring in both French and Japanese, as I find those two cultures and languages fascinating to study. When I'm not in class or at the library, I enjoy playing Ultimate Frisbee with the Wellesley Whiptails, watching Doctor Who and Sherlock, and reading a wide variety of manga and books. Like many other people, manga piqued my interest in Japan, as they introduced me to a very different culture than the United States.
JASC enabled me to experience that culture first hand, learning the mindset, traditions and even some of the language directly from my Japanese peers. It was amazing being able to have deep and thoughtful conversations at any time of the day, for a whole month, with a wide cast of characters. JASC is instrumental in bringing people together on a path of self-discovery and cross-cultural understanding, and in binding everyone together as a group of friends.

Executive Committee.