Santiago Cruz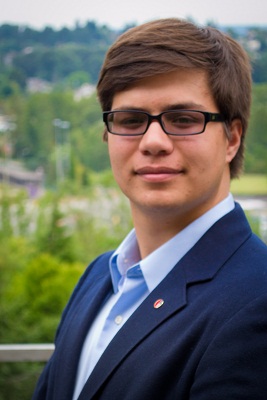 Cornell University
Hey everyone! My name is Santiago Cruz, and I am currently a junior at Cornell University in Ithaca, New York. I'm originally from a small town outside Buffalo, NY, however, I spent most of my formative years in the Deep South (New Orleans, LA and Corpus Christi, TX). Currently, I reside in Baton Rouge, Louisiana. At Cornell, I am majoring in Government with a focus on International Relations and minoring in East Asian Studies with a focus on Japan. When I'm not studying, I like to spend quality time doing community service and cutting loose with my fraternity brothers, the Cornell Chapter of Acacia Fraternity. Over the course of my college career, I have also served as Social Chair of the Japan-United States Student Association, as well as the Third Officer of the Cornell Games Club. I also enjoy reading, hipster music, cycling, swimming, and the occasional Judo match.
For those prospective applicants who have already met JASC alumni, you have probably heard them describe JASC as one of the best, if not the best, months in their lifetimes. As an American delegate to the 64th JASC, this is a sentiment I wholeheartedly agree with; JASC is definitely a life-changing experience. Keeping that in mind, as a member of the American Executive Committee, I am intent on preserving this wonderful experience for all of the delegates of the 65th JASC, while at the same time creating a memorable and unique conference! I can't wait to meet everyone!

Executive Committee.