We are excited to share reports on the 68th JASC written by the newly elected American Chair and Vice Chair of the 69th JASC!
Jon Foissotte, Vice Chair of the 69th JASC American Executive Committee, reflects on the life-changing experiences he had in JASC this summer, focusing on his two favorite sites: Washington, D.C. and Montana.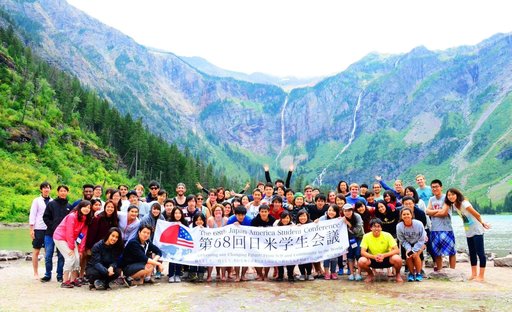 ---
Greetings! My name is Jon Foissotte and I attended the 68th JASC as a student delegate on the American side. Since I was a child, I had always held an intense interest in Japan, which grew and deepened as I studied Japanese language and culture throughout my high school and undergraduate years. My goal in attending JASC was to be able to more firmly grasp the Japan-U.S. relationship while having the chance to get to know a wide diversity of other students from both countries with similar interests. With this year's conference now concluded, I can say beyond all doubt that the rare opportunities and enriching experiences afforded to me by JASC surpassed even my highest expectations. During JASC, I was able to learn a great deal more about the relationship between our two countries from distinguished speakers with unique professional backgrounds, while the same time experiencing 'Nichibei Kankei' in its most quintessential form—on a person-to-person level with my fellow delegates. I would like to write briefly about two sites we visited this year that each figured greatly into my overall JASC experience, perhaps because of the significant regional contrast between them—Washington, D.C. and Missoula, Montana.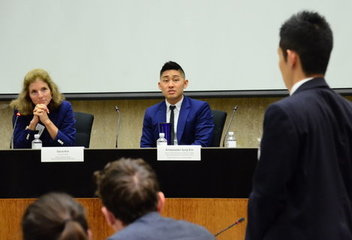 While in the heart of America's capital, we were privileged to attend panels hosted by individuals in government working directly on East Asian relations. Having the chance to hear from members of the House Foreign Relations Committee as well as from diplomats at the State Department allowed us to understand how these different sections of government each approach contemporary regional issues as well as the roles they play in strengthening the U.S. relationship with countries in the region. While at the State Department, we were honored by a surprise visit from U.S. Ambassador Caroline Kennedy, who took time out of her schedule to speak about Japan-U.S. relations and answer some of our questions.
During our visit to the U.S. Chamber of Commerce, we learned about the many opportunities for strengthening regional multilateral relationships from the members of the Economic and Security Panels. This was incredibly fascinating as the speakers included individuals from the U.S. Department of Defense and from the business and think tank communities. Hearing them speak to a number of rising issues and opportunities in the region was both edifying and inspiring. As the Trans-Pacific Partnership (TPP) is a forefront issue of US-Japan economic relations, we were honored to hear from Wendy Cutler who was the senior negotiator for TPP and is currently with Asia Society Policy Institute. Ms. Cutler not only provided greater insight on the agreement and the benefits of TPP, but also encouraged delegates to consider a career in government.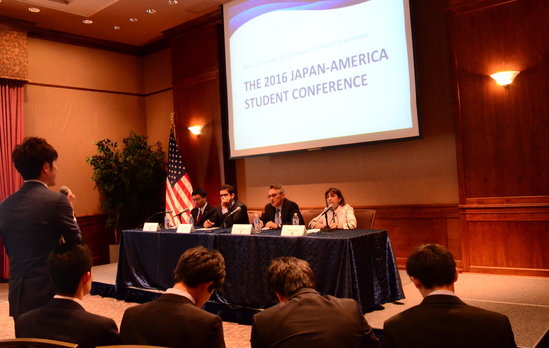 To many of my fellow delegates and I who are interested in future careers involved with various sectors of government, being able to engage directly with these experts throughout our time in D.C. was a truly invaluable personal and professional experience that will no doubt form the bedrock of our evolving perspectives.
Before we arrived in Montana, many of us were unsure of what to expect—out of all of the sites on our schedule, Montana was the most difficult to visualize conceptually, as almost none of us had traveled there before. Upon arrival, however, we quickly realized one reason this site had been chosen—America's vast, natural beauty loomed before us in a way that could not be elicited from a photograph. Particularly to someone like myself, who has had rather little exposure to nature, it was precisely because of my prior unfamiliarity that I could appreciate Montana, and why our experiences—which took us through sprawling woods and over rushing rivers, with vast mountainous expanses looming all around us—were so greatly impactive. While in Montana, we were able to reflect on the darker parts of American history as well.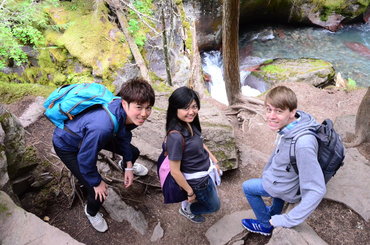 We spent time learning about the Fort Missoula Internment Camp, one location where Japanese Americans were incarcerated during the Second World War, while visiting the site's historical museum. Additionally, we had the opportunity to visit the Flathead Reservation and learn about the culture and history of the Native American tribes living there.We were even privileged enough to introduce ourselves directly to members of the governing council. Finally, we spent our last day in Montana hiking in Glacier National Park, immersing ourselves one last time in the area's natural beauty.
Thanks to these and so many other experiences at JASC, I have been endowed with a much deeper perspective on the unique relationship between Japan and the U.S. as well as its continued pivotal importance in the twenty-first century. Most importantly, I have formed unbreakable bonds with my fellow delegates that will last a lifetime. For these reasons, I will always reflect back on JASC as one of the defining moments of my life. To those who continue to support JASC or have contributed in any way to help make this program what it is today, I would like to extend my sincerest appreciation and profound gratitude. As the American Vice Chair of next year's conference, I will strive on your behalf and on behalf of the delegates to help make the 69th JASC a defining moment in the lives of others.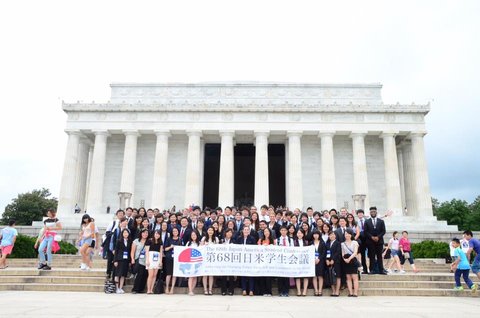 Please look forward to a second report on the 68th JASC by Yuta Baba, the 69th JASC American Executive Committee Chair, to be posted soon!