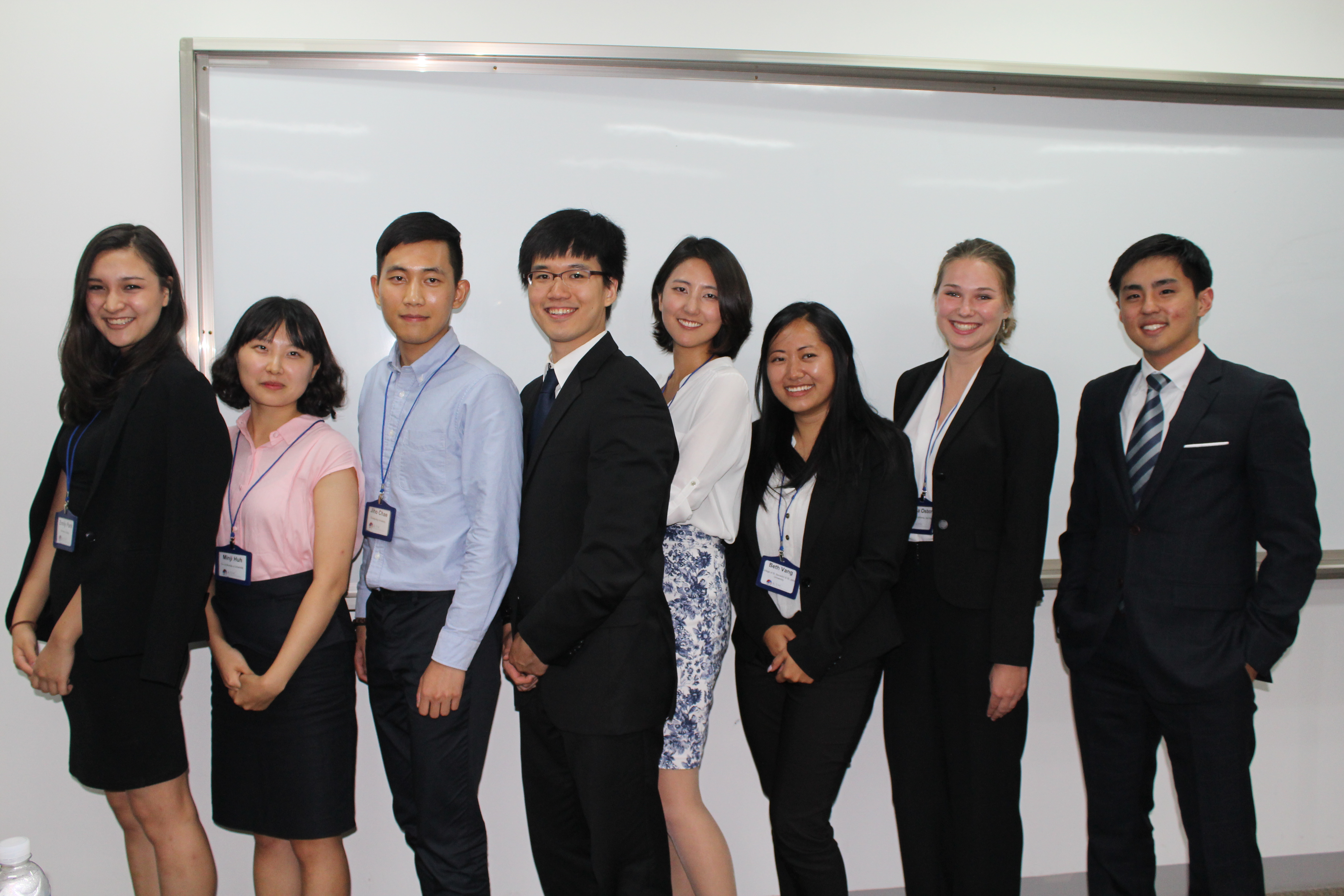 We are pleased to introduce the 10th Korea-America Student Conference Executive Committee!
Eight Executive Committee Members (4 American, 4 Korean) were elected among a pool of strong candidates. We are so happy to have these bright, energetic students working together for What we know will be a momentous year. Not only will 2017 bring the 10th KASC to the U.S. but it also marks the 10th Anniversary of KASC!
Congratulations to the elected ECs and thank you in advance for your positivity, hard work and plans for the 10th KASC!
American Executive Committee (AEC)
Chair
Alex Kim
Sophomore, American University
International Studies
Westlake, Texas
Vice Chair
Sophie Osbourne
Junior, UC San Diego
International Studies
Sacramento, CA
Recruitment
Beth Vang
Senior, College of Saint Benedict & Saint John's University
Communication
Minneapolis, MN
Treasurer
Kyung-deok Baek
Senior, Northeastern University
Computer Science
Ansan
Korean Executive Committee (KEC)
Chair
Dain Jeong
Freshman, Jeju National University
Plant Development and Environment
Suwon
Vice Chair
Emily Park
Sophomore, Emerson College
Marketing Communication
Seoul
Recruitment
Minji Huh
Junior, Ewha Womans University
English Language and Literature
Changwon
Treasurer
Jiho Chae
Junior, Chung-Ang University
Business Administration
Busan