Madeline Wiltse, 2020 - 2021 Intern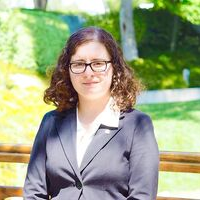 Madeline Wiltse is an intern at International Student Conferences, Inc. (ISC).
Madeline participated in the 71st Japan-America Student Conference (JASC) as an American Delegate, served as the American Vice-Chair for the 72nd JASC, and is currently acting as an advisor for the 73rd JASC. In May of 2020, Madeline graduated from John's Hopkins University's School of Advanced International Studies (SAIS) with a master's degree in American Foreign Policy and a minor in Japan Studies.
In recent years she has also interned at the State Department's Bureau of Educational and Cultural Affairs and the East-West Center in Washington, her interests in public diplomacy, foreign policy, and the Asia-Pacific region naturally guiding her to JASC. By interning with ISC, she hopes to foster the kind of experiences she gained as a delegate in JASC and further the legacy of ISC. Madeline can be contacted at mwiltse@iscdc.org.