Emily Park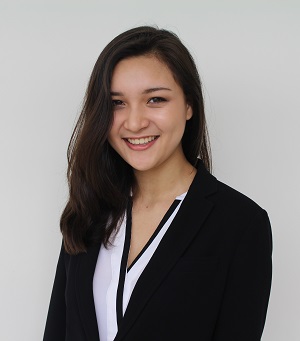 Emerson College
Vice Chair, Korean Executive Committee
My name is Emily Park and I am this year's Korean Executive Committee Vice Chair. I am an American born Swedish-Korean and am currently in my second year at Emerson College in Boston, Massachusetts. I am pursuing a Bachelor's degree in Marketing Communications with hopes to achieve a career in fashion marketing.
I was born in America but grew up in Seoul, Korea from the age of one. I attended Seoul Foreign School, an international school, from 2003-2015 and graduated with an International Baccalaureate diploma. I then moved to Boston, Massachusetts to further my education. My interests fall under fashion and marketing, and I have been a part of several organizations on campus that I am extremely passionate about. I am currently the marketing and merchandising chair for the Beta Alpha chapter of Alpha Epsilon Phi, and I also organize the sorority's annual charity fashion show, Ribbons on the Runway. Additionally, I am a member of the marketing team for Your Magazine, which is a student led publication at Emerson College.
My summer with KASC taught me a lot about what I can bring to the table. KASC challenged and strengthened the skills I already had, and taught me to think more critically. I made amazing friends and learned a lot about myself over just three weeks. I heard extremely inspiring people speak, and I was given the opportunity to truly expand my horizons. My time at KASC was unbelievably rewarding and I can't wait to share this experience with the next delegates!