Beth Vang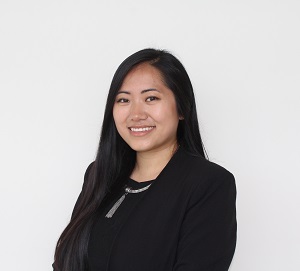 College of St. Benedict and St. John's University
Recruitment Chair, American Executive Committee
Hello Earthlings, my name is Beth Vang and I am the Recruitment Chair for the 10th KASC. I am currently a fourth year Communications student at the College of Saint Benedict and Saint John's University in Minnesota. Apart from Communications, I also study Gender Studies, Japanese, and Asian Studies. And although I was born in Akron, Ohio, I consider myself to be Minnesotan for the mere fact that I've basically spent my entire life in Minnesota.
During the 9th KASC, I participated as an American delegate in the Science and Advanced Technology roundtable. Our discussion was focused on virtual reality and its use in the medical field, specifically psychology and physical therapy. It was a great experience for me to learn about a topic rarely addressed in the subjects I'm used to studying. My roundtable really broadened my perspective not only as an academic, but as someone getting ready to enter the workforce.
I have always been very interested in Korea's culture and have always thought of it as a place I could only dream about. Thankfully, KASC came into my life and changed my dreams and aspirations into a reality. Through this conference, I was able to experience business, innovation, and international relations on an international and global level with a delegation made up of students from both the U.S. and South Korea. If you have any hesitation in applying to the conference at all, just know that it is a once in a lifetime chance to experience a student-led conference that has such unique qualities as travel opportunities, global professionalism, and professional and personal skills that will last you a lifetime!