Lister Chen
1st ChASC Chinese Executive Committee
University of California Berkeley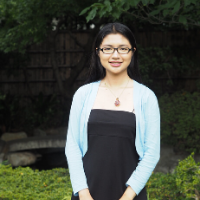 Lister Chen is a sophomore attending the University of California, Berkeley studying astrophysics and applied mathematics. Lister does her research in the field of cosmology and is currently doing projects about gravitational lensing.
Lister participated in the 71st Japan-American Student Conference as an American delegate, and she is currently a member of the Associated Student of the University of California, one of the largest student government in the country. Lister is one of the significant advocates on campus regarding the healthy development of the relation between Japan and China. She also advocates for cooperation in the field of space exploration projects between the U.S. and China. Lister loves exploring different kinds of cultures.
Until today, she has been to more than 15 countries all over the globe, and she just recently completed a marathon in Havana, Cuba. In her spare time, Lister enjoys playing the piano, especially the pieces composed by Frédéric Chopin.