Staff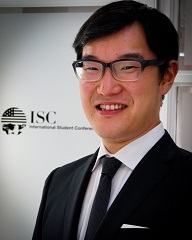 Yuuki Shinomiya
Executive Director
Born in Cincinnati, Ohio, Yuuki grew up in Japan until receiving the Grew-Bancroft Scholarship, which brought him back to the US to attend Oberlin College. He then moved to Washington DC where he worked on Capitol Hill before pursuing a law degree at American University. As an attorney advisor for MetLife's international business, Yuuki supported the company's strategic objectives in political, regulatory, and legislative areas. He is a member of the New York Bar and New Jersey Bar. He is also a yoga enthusiast and a triathlete. He can be reached at yshinomiya@iscdc.org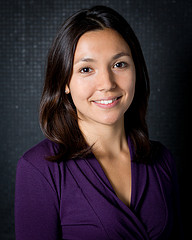 Sarah Soo-kyung Henriet
KASC Program Manager
Soo-Kyung was born in France and raised in South Korea. Prior to joining ISC, she interned with the Woodrow Wilson Center for International Scholars, the Korea Economic Institute, the Citizens' Alliance for North Korean Human Rights, and the National Assembly of South Korea. Soo-kyung earned a B.A. from American University in International Relations with a minor in Chinese. Her languages include Korean, French, Chinese, and English. She can be reached at shenriet@iscdc.org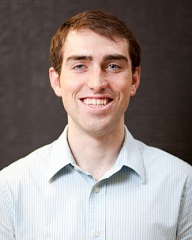 Dan Jodarski
JASC Program Manager
Dan first became interested in Japan while studying at the University of Wisconsin La Crosse. He spent a summer in Japan studying language and culture in Aomori where he learned of JASC from an alumnus of the program. In 2011 he served as Chair of the American Executive Committee and led JASC through a challenging period (following the unthinkable events of March 11) that concluded with a successful and meaningful Conference in Japan. Dan holds a B.S. in Economics with minors in International Studies and Math. He can be reached at djodarski@iscdc.org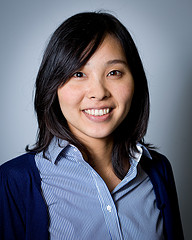 Mariko Onishi
Intern
Mariko began a year-long internship with ISC in November 2011. Prior to this, she worked for a trading company as a sales representative in Japan and interned at the Shangri-la Hotel in Dalian, China as a guest relations officer. Mariko received a B.A. in Comparative Culture from Tsuru University in Yamanashi, Japan. She is interested in a career in Cultural Exchange Programs or as an international student liaison and therefore came to ISC for experience to redirect her career.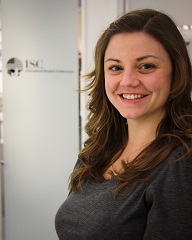 Chelsea Irvin
Intern
Chelsea joined the ISC team in January 2013, after relocating to the Washington, DC area to pursue a career in international affairs. Prior to joining ISC, Chelsea worked for three years in event management and also held internships with the US Department of Housing and Urban Development, and GSP Consulting. Chelsea holds a B.A. in Political Science from Case Western Reserve University, a M.A. in Public and International Affairs from the University of Pittsburgh and has studied abroad in Russia.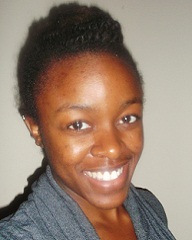 Omega Tennant
Intern
Omega began working with ISC in November of 2012, completing projects remotely. She is currently a sophomore at Vanderbilt University studying Human and Organizational Development and Asian Studies. Omega plans to work in international affairs and development. She has traveled to serve internationally in Peru, Zanzibar, and Ecuador, and will be studying abroad in China this spring. She began working with ISC to gain a better understanding of the work behind-the-scenes in non-profits.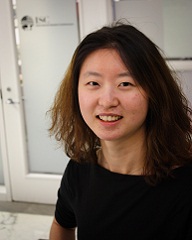 Seheun Jung
Intern
Seheun started interning at ISC in January, 2013. She is a WEST fellow, a program jointly sponsored by the US and ROK governments to help prospective young leaders in Korea grow into global leaders. She is a third year student majoring in law at Sookmyung Women's University. Prior to joining ISC, she studied Japanese and participated in an intergovernmental program by Ministry of Gender & Equality & Family in South Korea. She also has worked as an editor in the Interview Department of Division of Law in her college and volunteered as a legal advisor in Citizen's Meditation Center Seoul, YMCA. After graduating college, she plans to attend law school.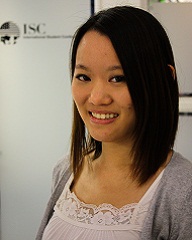 Kristina Furuyama
Intern
Kristina began working with ISC in January 2013. She is a junior at the University of Maryland, College Park studying International Relations with a minor in Second Language Education. Kristina is interested in sharing Japanese language and culture, and is currently a language instructor at the Japanese Center Four Seasons and a board member of the Japanese American Student Union of D.C. As part of ISC, she hopes to further understand cultural exchange from a non-profit perspective.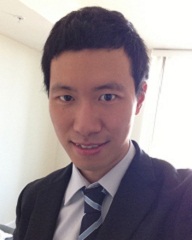 Jongwoon Han
Intern
Jongwoon started his internship at ISC in January, 2013. He is also a West Fellow. Prior to his internship, Jongwoon served as a Korean Delegate for the Peace Camp for Youth 2012, administered by the Ministry of Patriots and Veterans Affairs of Korea to reinforce international relationships between 16 countries allied with South Korea during the Korean War. Jongwoon is earning a B.A. in English from Busan University of Foreign Studies and is planning to study Political Science at the University of Central Oklahoma in August. He is an avid biker and weight lifter.