Staff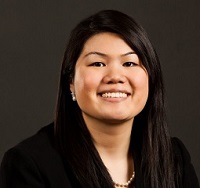 Linda Butcher
Executive Director
Linda Butcher is the Executive Director at the International Student Conferences (ISC). Prior to this role, Linda was the Director of Media Relations and Public Affairs at the Korea Economic Institute of America (KEI) and a Legislative Researcher for the Congressional Section at the Embassy of the Republic of Korea in Washington, D.C. She has written and spoken on topics related to technology, security, gender and environmental issues.
During her time at KEI, Linda was responsible for the organization's communication strategy, public outreach and related external affairs. In addition, she consulted with organizations interested in the Asia-Pacific region, co-managed the Korea-Japan Study Group and handled numerous delegations under the Ambassadors' Dialogue, Future of Korea and the US-ROK Professional Exchange Program.
While at the Embassy, Linda handled critical issues pertaining to the Asia region while also enhancing relations between the Embassy and the United States Congress. Furthermore, she was the coordinator for Congressional delegations between the United States and the Republic of Korea. Before this position, Linda worked on several state and national campaigns and interned with the Office of the Honorable John Kerry where she focused on foreign policy and environmental issues while also assisting the Senator on a side project related to the increasing role of the Asian American Community in the United States.
Linda earned her Bachelor's degrees from the Maxwell School of Syracuse University and her Master's degrees from Johns Hopkins University. In November 2014, she was selected as think tank participant for the Kakehashi Project and in the summer of 2001, completed a program at the Korea Language Institute of Yonsei University.
You can follow Linda on Twitter at @Linda_Kim or email her at lbutcher@iscdc.org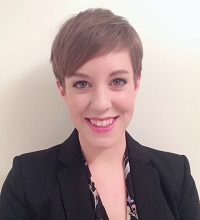 Rachel Little
Program Manager
Rachel Little is the Program Manager at International Student Conferences (ISC). Previously, Rachel was a Visa Coordinator in the Division of International Services, National Institutes of Health (NIH) and a Prefectural Advisor and Assistant Language Teacher for the Kagoshima Prefecture Board of Education in Kagoshima, Japan.
While at the NIH, Rachel evaluated visa sponsorship applications for the Institute's foreign national scientists and scholars. Beyond visa processing, she organized and ran weekly orientations and seminars for the foreign national population at the NIH.
During her four years in Japan, Rachel was responsible for supervising over 100 assistant language teachers placed in Kagoshima through the Japan Exchange and Teaching Program (JET). She developed and directed the prefecture's annual Skills Development Conference, New JET Orientation, and Kagoshima Asia-Pacific Intercultural Countryside Center (KAPIC) Educational and Cultural Retreat. As a teacher she enjoyed working with students of all ages and abilities, from elementary to adult education.
Rachel received her B.A. from Gettysburg College where she majored in Classics. Her love for international exchange developed during her semester abroad at the Intercollegiate Center for Classical Studies in Rome, Italy.
She can be reached at rlittle@iscdc.org